Our Heat Transfer Kits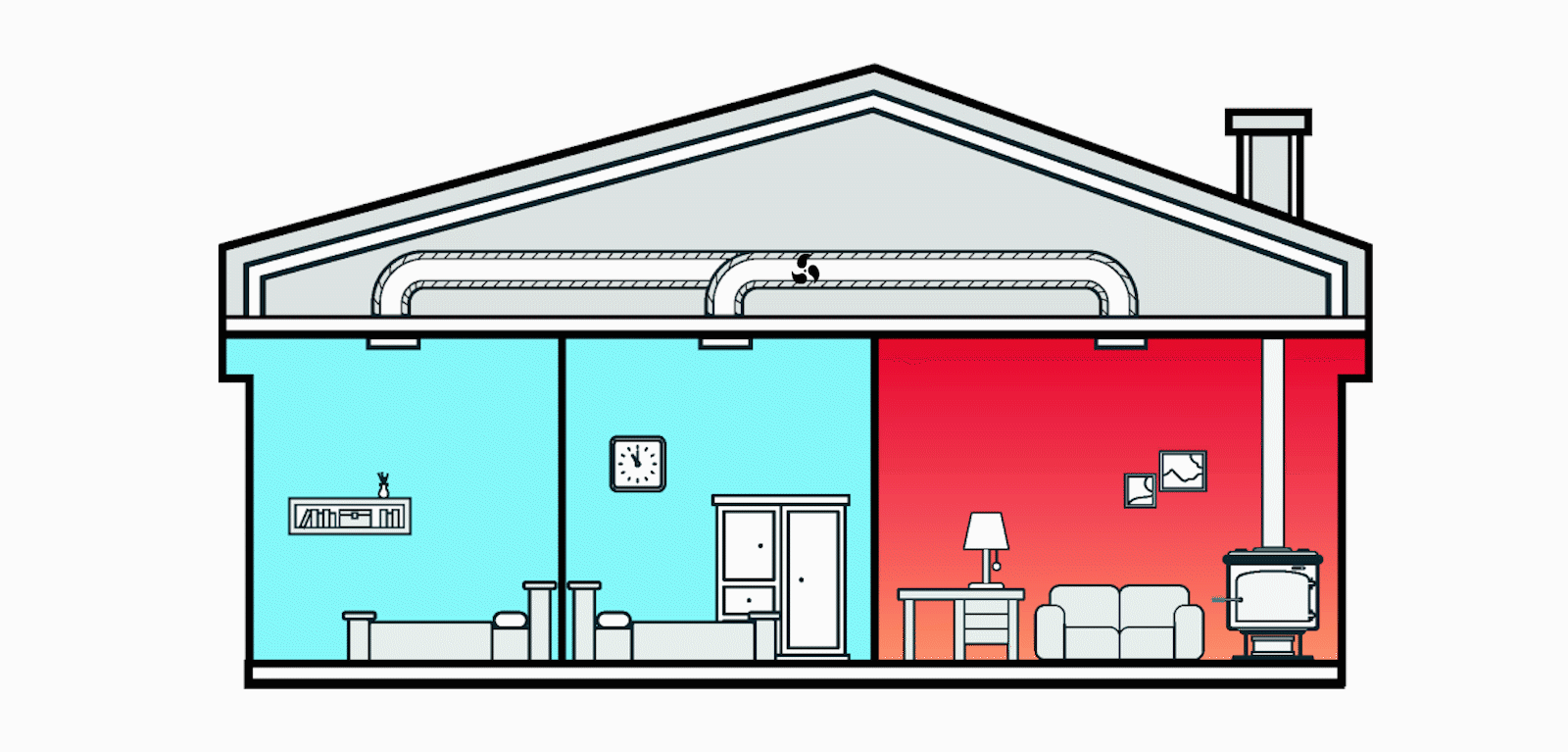 The Heat Transfer Kit utilises and redistributes existing warm air from a room that has a single heat source (such as a fireplace or potbelly stove), to colder rooms around the home using an inline fan.
Gradually the Inline fan will warm the colder rooms creating a more temperature balanced house.
We strongly suggest that a qualified electrician install one of our heat transfer kits.
CHOOSE YOUR KIT
3 kits available
Designed for safety, the kits come supplied with Australian Standards (AS/NZS 4859.1) approved fire-rated insulated ducting and the inline-fan shuts off in case of electrical fault.